Pilot 4 Research and Dialogue Panel of Experts 10th-11th December 2020
Details

Category: News
Published: Friday, 11 December 2020 11:14
Written by Emmanuel Rivera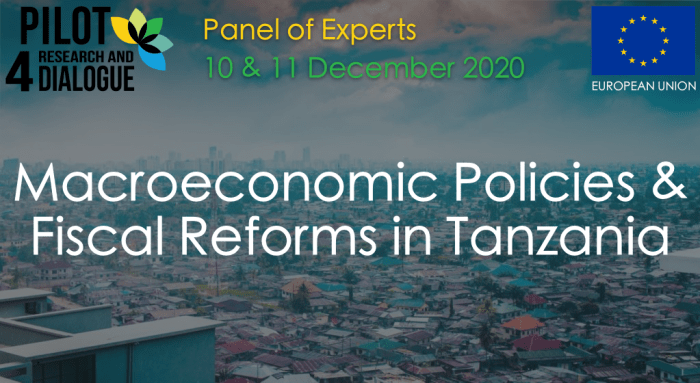 We were delighted to co-chair the Pilot 4 Research and Dialogue which took place on the 10th and 11th of December 2020 !
It was a great opportunity to learn more about the main findings, main steps and milestones of the first study of the project, titled "Tanzania Macroeconomic and Fiscal reforms: Positive Developments" presented by the research leader, Dr. Kaihula Bishagazi.
It led to greatly fruitful discussions and recommendations to progress the study further ahead of its publication.
In the afternoon of the first day of the panel, we looked at the presentation of 2 interesting case studies: the question of the fiscal reforms in the extractive industries and the implementation of the S.D.Gs.
The first case study on the extractive industries introduced an example on how a multi-stakeholders dialogue could lead to efficient tax reforms and bring positive results to the surrounding communities, while also taking into account, security, their external environmental impacts and their economic potential also in link with other economic sectors.
The second case study illustrated the difficulties in assessing the implementation of the SDGs.
The second day was also rich in insightful discussions from attendees, suggestions and recommendations on the finalization of the study and on the project's next steps.
We are very thankful to the attendees and the team and researchers for their work so far and look forward to seeing the progress achieved over the coming months !